Pet Stop by Pet Management Systems
Below you may find some reviews from our customers along with our local preferred business partners.
---
Click on the Social Icon to leave us a Review on Facebook or our Google page.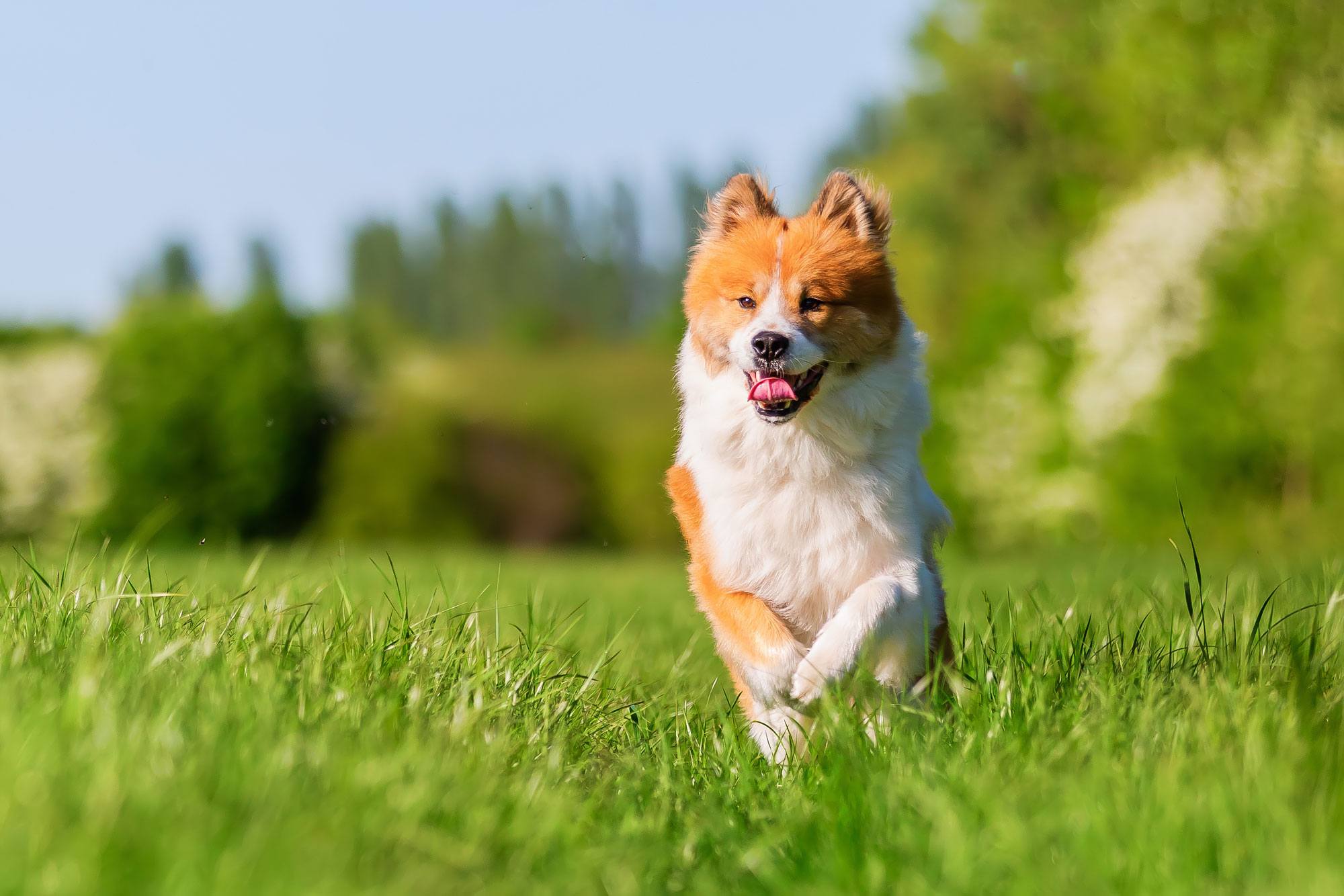 Here is what impressed me the most-Karl even learned sign language to help train my deaf dog… what a company!
Mary R Salines
---
I was very surprised when a client of mine had this fence installed for such a lower cost and…the training!! – several visits -for both INSIDE and OUT is included in the fee. Very different than my experience with another invisible fence company that installed in a smaller area and was almost twice the cost and spent about a half hour there and then left. I was definitely impressed!
Loren Mary Delaney
---
I love my Pet Stop fence. … Best of all, its kept our boxer, Hanna safe since 2009. No worry about 'who left the gate open!', or whether she respects the boundaries. The Pet Stop staff worked with us until Hanna was trained, and we felt like she was really safe. I have recommended this fence to several friends.
Wileen Reber
---
We love our Pet Stop pet fence system. Once the fence is installed Karl will show you the 'rules' and how you train your dog to use it. We had it installed when our Bella (lab/coonhound mix) was a pup and within a few weeks she knew her boundaries. Once we went for weeks without the system (we had no more replacement batteries) and she never knew the difference! We have had our system a little over two years and it is still going strong. We also have the universal remote, which works well but we have had some issues with the receiver holding up to the abuse our dog dishes out. However, the unit is still in the warranty period which has allowed us to get a replacement for a minimal fee. Karl is easy to reach via multiple channels (email, phone, Facebook) and has been a pleasure to work with. We have our eye on upgrading our receiver with the newest rechargeable one (no batteries) and includes a light for night viewing. Thanks Karl!
Deborah Guetens Heinsey
---
I want to thank you for your prompt and professional response to our needs. As you know, we have been users and promoters of the Invisible Fence® system for many, many years. When we learned of Pet Stop's innovative technology such as the omni-directional collar and the battery saving shutdown along with the fine people behind the company such as you, John Purtell and Norm Besden, we felt comfortable learning more about Pet Stop. What better way to learn about Pet Stop of SE PA than by using it first hand. You scheduled a time convenient to me, came out to the house to install the equipment and train Elsa, our dog. Also, you took the time to train me on the features and workings of the system. Any time I've contacted you, you've responded promptly. I appreciate your dedication to service and doing the job right. I feel this system is one of the best on the market and the customer service to be the best in our area. If I can ever be of help in recommending you and Pet Stop, do not hesitate to call.
John Braxton, Owner of Braxton's Animal Works
---
I have been training dogs and doing behavioral consulting for 25 years. My canine clients' safety and security is a top priority for me. My experience with Pet Stop and Karl Schay has been very positive. In today's increasingly congested and busy world the Pet Stop containment system offers a secure and reliable product. My clients have been impressed with the cutting edge technology this system offers as well as the efficient and prompt service. I can't say enough about the Pet Stop system.
Mary Remer, Owner of What a Good Dog
---
To Whom It May Concern:
Just a short note of praise for Pet Stop and, especially, Karl who has been so responsive to our every need. We were long time customers of Invisible Fence dating back to 25 years ago. We have had many dogs over these years and we put up with a lot of delays in both their service and their responses to our problems with their system. It was not until our complaints were heard by the staff at Braxtons Animal Works that we had heard about Pet Stop and were encouraged to make the switch. Our Invisible Fence system was converted over to the Pet Stop system (and eventually even our collars for our current two dogs were switched) and we couldn't be happier. The system is more reliable and, most importantly, whenever we call about a problem, we receive a call usually that same day in response to the problem. Our concerns are taken seriously and often, Karl himself will make a trip out to our house to check out the problem and come up with a solution. We feel that we receive personal attention which in this day and age is crucial for growing a business. We are extremely pleased with Pet Stop and, especially, our relationship with Karl. Our dogs are safe and we feel secure in the knowledge that whenever they are left out of doors, they will not stray from home. We have referred many of our friends with dogs to Pet Stop and they too have been pleased. Keep up the great work!
Judy and David Bernbaum, Chester Springs, Pa.
Happy owners of two Border Collies!
I am delighted with my Pet Stop System. I have 3 Jack Russell Terriers and an American Fox Hound. All of these dog breeds are challenges to contain. Before Pet Stop, I built a dog pen, I used tie-outs, I tried regular electric fencing, etc., but the dogs dug out and eat their way through everything, nothing worked. I always had an escape artist and I would spend hours looking for the Houdini of the week. I did not think Pet Stop would work, especially with my hound – who has the world's most sensitive nose that lures him everywhere. Not only did it work, but my life has changed and my dogs are totally happy. They now have 4 acres to roam.
I was very impressed with the design of the Pet Stop collar – it is NOT abusive, like the other collars on the market. I like the auditory warning signal and the dogs respect it. The dogs were trained to the system within days. Karl is always there for me if I have questions and for emergencies – like when the snowplow man dug up the wire and broke it. I love my Pet Stop System and so do Justice, Ally, Little Victor and Teapot. I will gladly serve as a reference for potential customers. The Pet Stop System is worth every penny! Thanks Karl for making my critters a happy pack Again!
Patty Bill, Guthriesville
---
I don't know where to begin to thank you for the wonderful job you did on our pet fence system. We researched this project with several different companies before we decided to have your Pet Stop system installed on our property. Our decision to use your system was based on your attention to our very specific requests, the quality of the system and price. Because we were fencing more than one acre that included woods, creek bed and a steep bank I never expected you to be able to complete the job in less than one day. Not only was the job done in one morning, when you were finished everything was in perfect condition, including access to the indoor location of transmitter.
Our 5 month old boxer, Frazier is as happy as we are! He readily sits to have his collar put on, and wears it for hours. On the weekends the kids and their friends are in and out of the house all day long. We no longer worry about Frazier following anyone outside. It has been one month since the installation and Frazier has not even thought about leaving his safe yard. Other dogs in the neighborhood still come by to "visit", when they run out of our yard to go home Frazier stops a few feet from the boundary and watches them go. I believe your personal attention to training our dog is the reason we have had such great success. Again, please accept our sincere thanks for a great job, an affordable price and a system that our dog likes as much as we do!
Sharon Corney, Douglasville
---
Dear Catherine, Karl and Brian,
The Pet Stop System for your dogs is the best present you could give your pet and yourself. It will keep your pets safe and from underneath the wheels of Fedx and UPS trucks. Snickle Fritz my "King Charles Spaniel" approves this message as do I.
Barbara Montgomery, Birchrunville, Pa
---
Catherine, Karl and Brian,
Let me thank you again for your professionalism, training and most importantly GREAT PRODUCT AND SERVICE! After doing the research of your competitors, we are very comfortable with our decision to go with Pet Stop. It truly has enhanced both the life of our dog and that of the family. We now can play catch and do chores in the yard without constantly worrying that Cassidy will take off, and we don't miss the evening "potty" walks in the rain either! It is especially rewarding for us to watch our former shelter dog –who lived in a 3 × 5 cage with 2 other dogs for 5 months– run wild and free on our 2.5 acre property chasing birds, rabbits and deer. You have mad a true believer out of me!
Joe O'sullivan , Kennett Square
---
Pet Stop…Thank You!!! We were having trouble with our German Sheperd barking and attacking the conventional fence whenever anyone walked by. Since she was a large breed she could scale our 4 foot fence. For years I thought the electronic fence was mean and harsh, but after several neighbors complained and my dog getting out and nearly getting hit by a car, we mad thte decision to call Pet Stop for a consultation. The system made so much sense to us and by the end of their visit, we decided to have Pet Stop installed. The training was excellent and I would highly recommend them!!!! There are a few products I would so highly endorse, this is one of them. Having the collar on also remarkably, curbed her barking as well. We are so happy we did this for our dog. Knowing she cannot get out has given us peace of mind and out neighbors sure have enjoyed a quieter neighborhood!!!
Ann Hesser, Exton
---
Dear Karl, Catherine and Brian,
I just have to let you know that having the Pet Stop system has dramatically lowered the level of pet related stress in our home. We are so glad we decided to invest in your product. The dogs love their space and we can relax knowing that they respect their boundaries. People walk up our street all the time past the dogs, and the dogs run along their boundary line, but never once has either dog charged a passerby. He is friendly, but large. I don't have to tell you that no one appreciated his friendliness. Through consistent use of your simple, effective and pet friendly training methods, both dogs will remain within their designated space. We all have more peace of mind! You have great product, and I highly recommend your service to all dog owners considering any type of containment system
Gratefully, Jenn Rittenhouse, Exton, Pa
---
Dear Karl and Pet Stop,
I just wanted to THANK YOU so very much for all your help and guidance with the installation of my Pet Stop Fence. It is great to let the dogs out and know they are safe from the road. It is a great feeling! Thank you also for all your help in training the dogs and sharing your knowledge about the fence system. It was refreshing and very obvious that you are committed to customer satisfaction. I will recommend you to all my friends who have dogs and to all who adopt a Boxer through the Adopt a Boxer Rescue. Your staff in the office has been very helpful too. Thank your for your professionalism, timeliness and most of all your commitment to the customers satisfaction.
Karen Lampe, Adopt a Boxer Rescue, Adoptaboxerrescue.com
---
Karl, Thanks, that was helpful. It did stop blinking. As for the referral, Your're very welcome. You have been a pleasure to do business with. I appreciate your help and quickness with responses. It's nice to know that when you buy something such as this, that you're not left own your own, even a year after we bought Pet Stop. You will be highly recommended to anyone that mentions getting a system to us in the future.
Toni Galm, Douglasville